Eyot na Vićenca džez festivalu
Nakon pobede na međunarodnom konkursu MIDEM SHOWCASE 2012 COMPETITION  (o kojem su pisali mnogi svetski mediji,  uključujući i YAHOO NEWS -http://news.yahoo.com/jazz-quartet-eyot-crowned-winner-cannes-2012-midem-190328852.html) i uspešnih koncerata u Kanu i Parizu početkom ove godine, niški sastav EYOT nastavlja da gradi internacionalnu karijeru nastupom na ovogodišnjem VIĆENCA JAZZ FESTIVAL-u  http://www.vicenzajazz.org/it/protagonisti.php i to duplim nastupom,  5. i 6. maja u PANIC JAZZ klubu http://www.panicjazzclub.com/jazzclub/cartello.asp.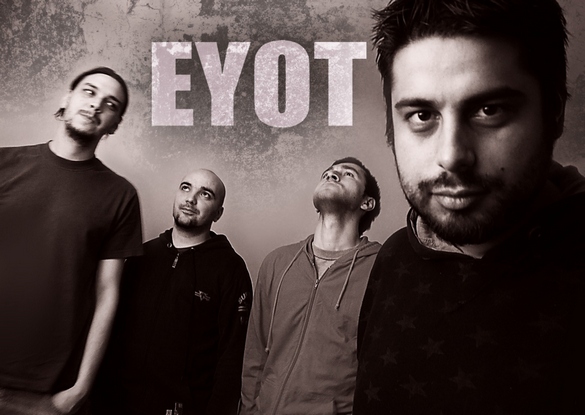 Nosioci ovogodišnji festivalskog programa su TRILOK GURTU, RON CARTER, Franco D'Andrea, Rudresh Mahanthappa, Dominic Miller itd.
Pored ovog nastupa, EYOT za sredinu maja najavljuje izlazak DVD –ja Live in Niš http://www.youtube.com/watch?v=fvdg3vPGoSU ,   snimanje drugog albuma u julu ove godine, kao  i brojne nastupe širom sveta u drugoj polovini 2012. Godine.
EYOT – istorijat:
EYOT je bend iz Niša koji čine: Dejan Ilijić – klavir, Sladjan Milenović – gitara, Miloš Vojvodić – bubnjevi i Marko Stojiljković – bas. Njihova muzika predstavlja sveži zvuk koji spaja kulturu džeza, sofisticiranost "klasičnog" klavira, psihodelične i ambijentalne muzike, kao i reljefne elemente istočnoevropskog folklora. 2009. godine bili su jedan od tri pobednika Umbria Jazz Balkanic Windows konkursa, a potom su, pored regularnih nastupa po klubovima, usledila učešća na brojnim festivalima u zemlji i inostranstvu (Nišvill Jazz fest, World of Jazz u Dubaiju, DOKfest u Minhenu, Alarma Punk Jazz u Sofiji, Midem Off – Kan).
Prošle godine EYOT je za američko, srpsko i hrvatsko trzište izdao  album "Horizon". Njihov rad je prepoznao i najpoznatiji džez vebsajt "All About Jazz",  koji ih je izabrao za svoje rublike : Video of the day & Mp3 of the day.
Više informacija o sastavu EYOT na www.eyotmusic.net