Jovan Maljoković i Balkan salsa bend u Nišu, 7. avgusta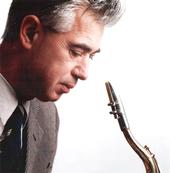 U okviru ovogodišnjeg Medijana festa, koji se održava u parku Svetog cara Konstantina i carice Jelene u Nišu, u petak 7.8.2009 gostuje Jovan Maljoković sa svojim Balkan Salsa Bendom.
Program za odrasle na ovom festu počinje oko 20:30 pa je pretpostavka da će i koncert početi u to neko vreme.
Inače, za one koji to ne znaju, Jovan Maljoković je naš poznati saksofonista i kompozitor i svojim Balkan salsa bendom već duže vreme uspešno spaja balkanske i latino zvuke i učestvuje na brojnim muzičkim festivalima u Evropi.
Više detalja o njemu možete pronaći na njejgovoj MySpace stranici, a 20-tak njegovih pesama možete pronaći i na YouTube-u.
Vidimo se na koncertu!