IRISH STEW- 7.aprila u Nišu!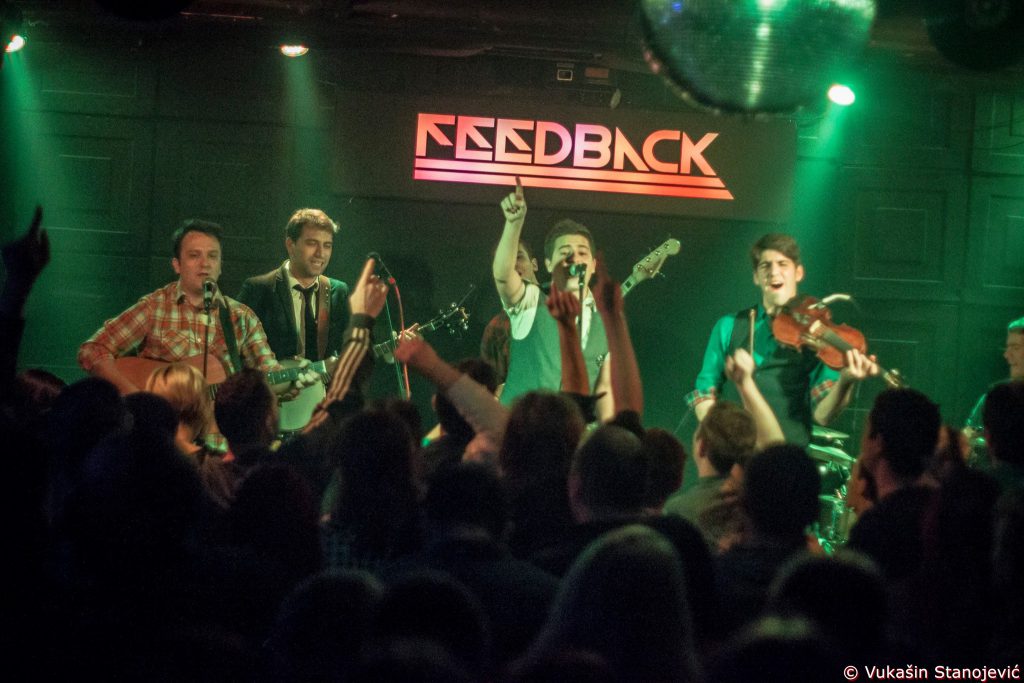 Jedan od najboljih domaćih bendova koji se bave irskim zvukom, beogradski Irish Stew of Sindidun, nakon dve godine ponovo dolazi u Niš gde će održati koncert u Klubu Feedback, u petak 7.aprila od 22h!
Nišlije će imati priliku da čuju ono najbolje iz dosadašnje karijere benda gde će biti svirane pesme sa sva 3 prethodna albuma, uz nezaobilazne obrade irskih tradicionalnih pesama i benda The Pogues. Takođe, beogradski "irci" će premijerno predstaviti i neke od pesama sa novog albuma čiji se izlazak očekuje vrlo uskoro!
Cena ulaznice i pretprodajna mesta biće naknadno objavljeni.
Novi spot: https://www.youtube.com/watch?v=YXd22UoyQGI
Official website:
www.irishstew.net
Social Networks:
www.facebook.com/ irishstewofsindidun
www.youtube.com/user/ IrishStewSindidun
twitter.com/#!/irish_stew