BLOCK OUT U NIŠU! – Petak, 9.novembar, Juridicum
Nakon veoma aktivnog leta, beogradski sastav Block Out nastavlja svoje koncertne aktivnosti i ove jeseni.  Serijal samostalnih koncerata započeli su u Zrenjaninu 6. oktobra, nastavili 13. u požarevačkom klubu KB, 2. novembra nastupiće u Beogradu u Gun Clubu, a pred niškom publikom sviraće 9. novembra u klubu Juridicum na pravnom fakultetu. Odmah nakon Niša, Block Out nastavlja jesenju turneju nastupima u Crnoj Gori i to 11. u Nikšiću i 12.novembra u Podgorici.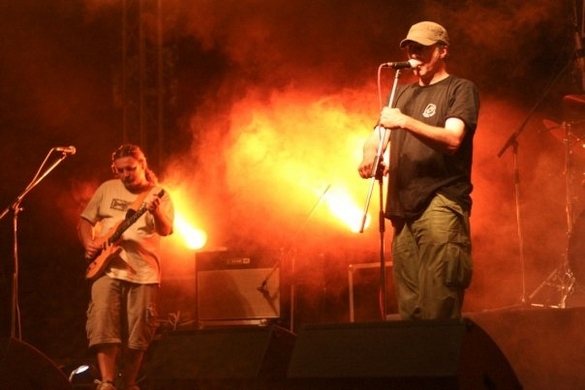 Block Out su pred najavljeni serijal koncerata publici predstavili novi singl i to u dve verzije. ,,Prokletije live" sa Exita 2012. godine predstavljena je kao video spot, a ista numera sa nastupa Block Outa u okviru Jelen top 10 turneje u Boru kao audio singl.
Pre samog početka koncerta u Nišu, u petak, 9.novembra u klubu Juridicum od 19h najavljeno je i otvaranje samostalne izložbe fotografija pod nazivom "Raskorak" mladog talentovanog autora Nemanje Đorđevića, urednika Galerije fotografija na sajtu www.balkanrock.com Postavka izložbe će trajati 7 dana, a biće izložene isključivo fotografije grupe Block Out koje su nastajale na različitim koncertima i lokacijama u poslednjih nekoliko godina.
Početak koncerta zakazan je za 21:30h, a ulaznice su u pretprodaji od petka, 26.oktobra po ceni od 600 dinara: Music House (Generala Milojka Lešjanina 12), CD Sound (Novi podzemni prolaz), Energy music shop (TPC Kalča – prizemlje) i Juridicum –  klub pravnog fakulteta (Trg Kralja Aleksandra 11). Na dan koncerta cena karte iznosiće 700 dinara.
[youtube]http://www.youtube.com/watch?v=_9QyQ9OwzCo&feature=player_embedded[/youtube]